// Welcome to the world of MotoTramps.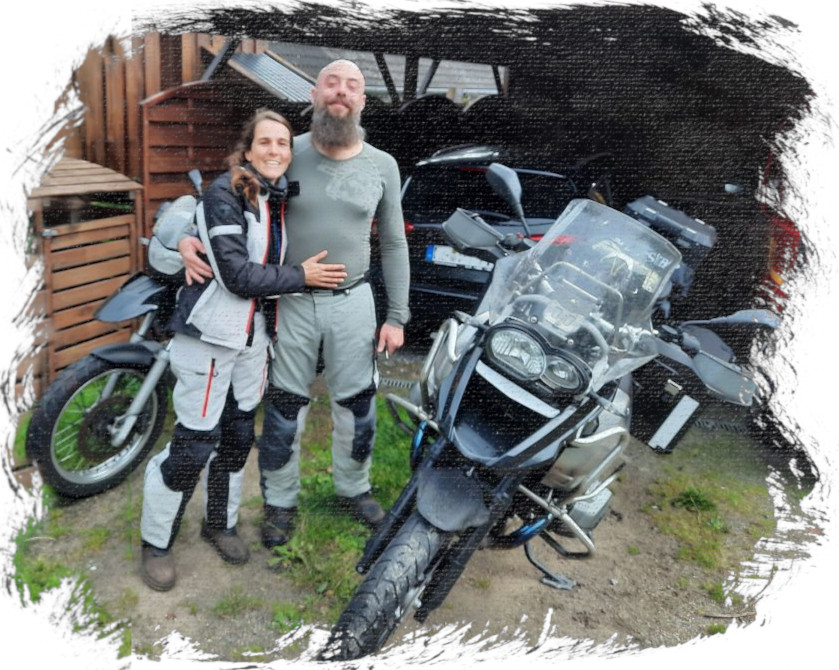 We are Jan and Marina – learn more about us here.
We only started riding motorcycles in 2020, when Covid prevented us from our vacation.
We made our drivers licences the very same year and started to discover the world on two wheels =)
We can't wait to see more of our beautiful world and to visit as many countries as possible!