Jan
Gundl
Jans current bike is a BMW R 1200 GS
Year of manufacture: 2012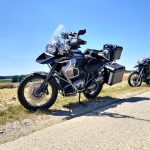 Dominator
Jans "little" offroad-increase is a Honda Dominator, YOM 1998.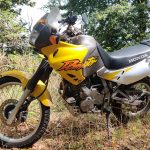 Marina
Resi
Mine is a BMW F 650 GS
Year of manufacture: 2006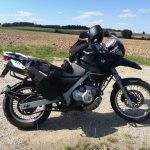 CRF250L
My little offroad-increase is a Honda CRF 250 L, YOC 2013.
The previous owner already upgraded a big 12-liter tank, a gel-seat and heated grips.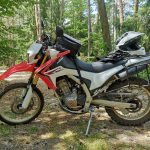 Older bikes
Jan started with a Sachs ZX50 at the age of 16.
My first bike was a Honda CBR 125 R. I was practising for my drivers licence with her and then sold it to be able to buy my BMW F 650 GS.